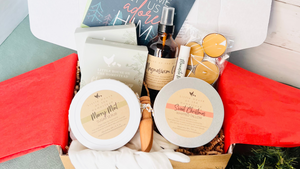 Our Mission
To create products inspired by nature without any synthetic or laboratory made ingredients for you and your families. We believe you're family, and you should be treated like it, in how we run our business. It's our goal to educate you so you can make the best skincare decisions for you! All of our products are made in small batches right here on the farm in Alexandria, MN, and our commitment to clean ingredients is unwavering! Discover our story and meet the people that make our brand what it is.
Meet the Scott's
When we are not chasing around these two littles or getting dirty at the farm, you'll find us making products, tending to flowers, + learning everything we can about how to produce a successful garden. Because of the yearning to get back to our roots and help our son with eczema, Little House on the Homestead was born. It's our goal to teach beginners old-fashioned skills to get back to the basics + use healthy farm-made products!
Our Story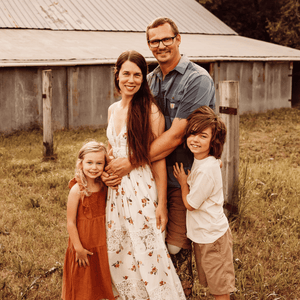 SUBSCRIPTION BOXES FOR MOMS!
When you subscribe, you'll receive curated boxes both big + small filled with artisan made products to pamper yourself + your loved ones! You'll receive farm soaps, self-care items, and some extra luxury surprises from our farm to YOU! We'll change up the contents keeping your deliveries new and exciting. Get on the waitlist today for an upcoming box!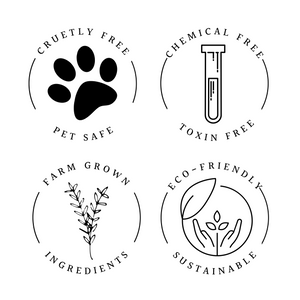 Handmade in Alexandria, MN
It's our goal to enable our customers to order all natural skincare easily, on a regular basis, without questioning any of their ingredients.
Our Commitment
The Farm Shop
From artisan soaps, luxury tub teas, hand poured beeswax candles, Minnesota grown farm fresh produce + goods! You'll find everything you need in the shop to help you get back to the basics!
Truth
Regulations set forth by the FDA prohibit bath and body companies from making health-related claims about beauty products. I am not a medical or healthcare professional and do not claim that the use of my products may have a positive effect on pre-existing physical and/or mental health conditions. The information in my listings pertains to the properties of specific ingredients used in the product.
People with known sensitivities to any listed ingredient above should not use this product. If irritation occurs at any point, please discontinue the use and immediately consult a physician.